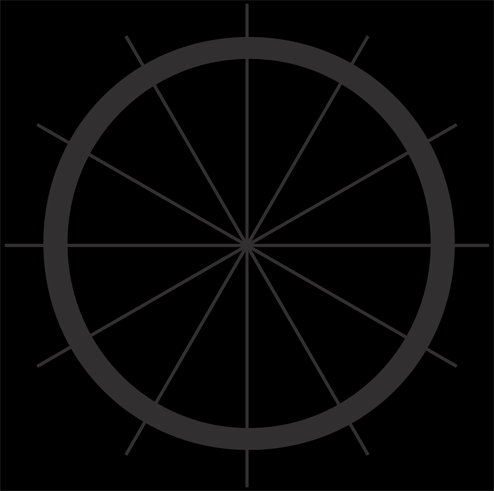 Professor Raymond Tallis is a philosopher, poet, novelist and cultural critic and was until recently a physician and clinical scientist. In the Economist's Intelligent Life Magazine (Autumn 2009) he was listed as one of the top living polymaths in the world.
Born in Liverpool in 1946, one of five children, he trained as a doctor at Oxford University and at St Thomas' in London before going on to become Professor of Geriatric Medicine at the University of Manchester and a consultant physician in Health Care of the Elderly in Salford. Professor Tallis retired from medicine in 2006 to become a full-time writer, though he remained Visiting Professor at St George's Hospital Medical School, University of London until 2008.
Over the last 20 years Raymond Tallis has published fiction, three volumes of poetry, and 23 books on the philosophy of mind, philosophical anthropology, literary theory, the nature of art and cultural criticism. Together with over two hundred articles in Prospect, Times Literary Supplement and many other outlets, these books offer a critique of current predominant intellectual trends and an alternative understanding of human consciousness, the nature of language and of what it is to be a human being. For this work, Professor Tallis has been awarded three honorary degrees: DLitt (Hon. Causa) from the University of Hull in 1997; LittD (Hon. Causa) at the University of Manchester 2002 and Doc (Med) SC, St George's Hospital 2015. He was Visiting Professor of English at the University of Liverpool until 2013.
His recent publications include: The Enduring Significance of Parmenides: Unthinkable Thought (Continuum, 2007) which examines the nature and origin of the cognitive revolution the inaugurated Western thought; The Kingdom of Infinite Space: A Fantastical Journey Round Your Head (Atlantic, 2008) in which he reflects on the mystery of embodiment; and Hunger (Acumen, 2008) which explores the complex drives that make human life what it is. The Kingdom of Infinite Space has been translated into Dutch, Italian, Russian, Turkish and Korean; a Spanish translation is in the pipeline.
In June 2011 he published Aping Mankind: Neuromania, Darwinitis and the Misrepresentation of Humanity (Acumen), a critique which exposes the exaggerated claims made for the ability of neuroscience and evolutionary theory to explain human consciousness, behaviour, culture and society. It was chosen as one of the Books of the Year 2011 in the Guardian (David Lodge), Observer, and Evening Standard (George Walden). Recent books are, In Defenceof Wonder (Routledge, 2012), Reflections of a Metaphysical Flaneur (Routledge, 2013) chosen as A.N. Wilson's Book of the Year for The TImes Literary Supplement, Epimethean Imaginings (Routledge, 2014) and (with Julian Spalding) Summers of Discontent (Wilmington Square, 2014), The Black Mirror (Atlantic, 2015).
Raymond Tallis makes regular appearances at Hay, Cheltenham, Edinburgh and other book festivals, and lectures widely.
Prior to his retirement from medicine to devote himself to writing, Raymond Tallis had responsibility for acute and rehabilitation patients and took part in the on-call rota for acute medical emergencies. He also ran a unique specialist epilepsy service for older people. Amongst his 200 or so medical publications are two major textbooks - The Clinical Neurology of Old Age (Wiley, 1988) and the comprehensive Brocklehurst's Textbook of Geriatric Medicine and Gerontology (Harcourt Brace, co-edited with Howard Fillitt, 6th edition, 2003). Most of his research publications were in the field of neurology of old age and neurological rehabilitation. He has published original articles in Nature Medicine, Lancet and other leading journals. Two of his papers were the subject of leading articles in Lancet. In 2000 Raymond Tallis was elected Fellow of the Academy of Medical Sciences in recognition of his contribution to medical research; in 2002 he was awarded the Dhole Eddlestone Prize for his contribution to the medical literature on elderly people; and in 2006 he received the Founders Medal of the British Geriatrics Society. In July 2007, he received the Lord Cohen Gold Medal for Research into Ageing, and in November 2011 he was honoured with the International League Against Epilepsy's Special Excellence in Epilepsy Award. He is a Patron of Dignity in Dying.
In 2012 he was a member of the judges' panel for the Samuel Johnson Prize.
In 2015 he judged the Notting Hill Essay prize.